Go green is about green juice powders which are very easily included in your daily diet. I always put a scoop-full powder to my freshly made juice, and I feel amazingly well consuming my glass of juice.
In my last blog, I mentioned that juicing is my favorite, which is absolutely true. Today I will write about "Go Green- Green Juice Powders that have an amazing health effect if chosen the organically produced ones that benefit the body.
When I was very sick, I experienced an inner force to eat green, especially leafy vegetables, cabbage, kale, broccoli, spinach, and alfalfa.  I will tell you why.
In green leafy vegetables is chlorophyll. But of course, also vitamins and minerals, and enzymes, and organic sulfur. People who don't eat many vegetables, but all kinds of unhealthy stuff, get dull and finally sick. We need to eat about 80% of vegetables to keep ourselves healthy, and they should be freshly harvested and consumed in different sorts. The difference is providing us with many nutrients the body needs to function properly.
The benefits of chlorophyll include improving health, boosting energy, and fighting diseases. You must eat organically grown vegetables avoiding produce treated with pesticides and herbicides. The vegetables in the supermarket are most likely picked unripe, so you will not benefit from them. They are also cultivated to have a higher sugar content but less bitterness, which means fewer micronutrients and phytonutrients than wild-grown vegetables have.
Another problem is the depleted soil. Industrial farming has depleted the most nutritious topsoil of essential minerals and bacteria, resulting in poor, unhealthy, toxic soils. The reduction of minerals in our foods due to the use of fertilizers and pesticides may be a contributor to diseases.
Chlorophyll is a pigment that gives plants their green color. To include chlorophyll into your diet, eat green vegetables. Wheatgrass is particularly rich in chlorophyll. You can purchase wheatgrass online as a powder, juice, or capsule. But you can also grow it yourself and get a wheatgrass juicer. In this manner, you always have freshly made juice. I don't like the grassy taste.:)
People who don't eat many vegetables can take green powders as an addition to their meals. That is quite popular! I am not so fond of taking isolated supplements, a reason I recommend including an organic green powder in your diet. It is really a very good whole food, most of the time a mix of several vegetables and superfoods, but also mushrooms and probiotics, which are crucial to our unhealthy guts.
Green powders are very potent because of their nutrients, and you will experience an increase in energy. I use them every day in my fresh blended juice. There are lots of different brands, and I know quite a lot of them. You might want to find out which is tastier for you.
Some have more algues in them, and not all people like their taste. If you combine them with your juice, you will not experience a problem with the taste, but try to avoid adding sugar which is poison for the cells and our gut.
I have written a review about a healthy method using smoothies to lose weight and improve your health. Please feel free to read the article.
My favorite company is Sunwarrior because their passion is about health and a sustainable environment, using the best ingredients for their powders. If you would like to read my review, here is the link.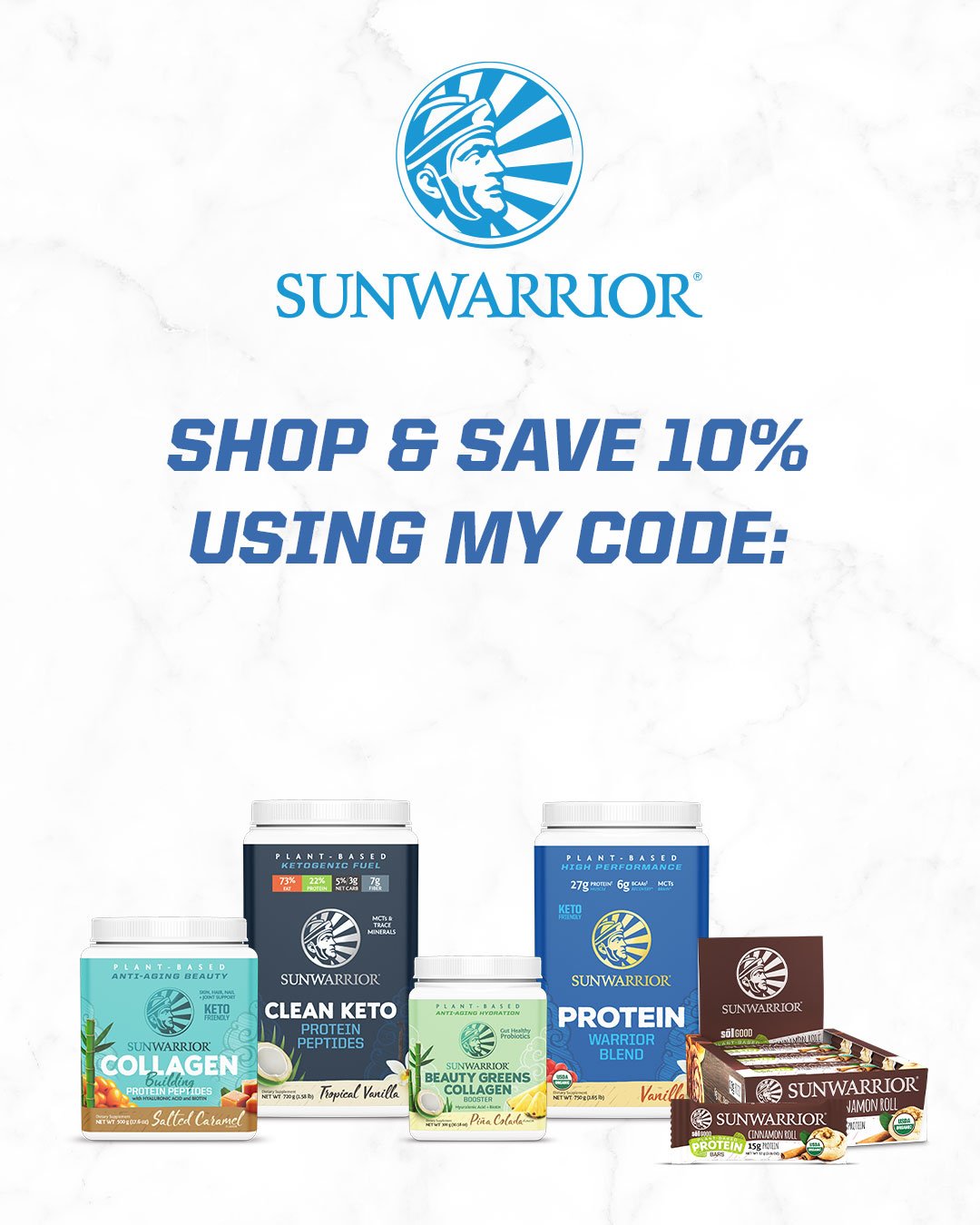 Why are Green Juice Powders so potent?
It has to do with the amount of Chlorophyll.
Different studies have shown that it may help skin conditions, body odors, and fighting certain kinds of cancer.
It is a potent detoxifier and strengthens the immune system, improving skin healing and boosting blood quality.
Chlorophyll protects the liver, our organ, which has to work hard to eliminate the toxins we consume daily. The liver is the primary detoxifier in the body. It removes the waste, together with the intestines, kidneys, skin, lungs.
According to studies, chlorophyll enhances overall well-being,
oxygenates the body,
boosts energy levels,
is a super potent antioxidant,
increases intracellular energy production.
It is an anti-inflammatory and fights oxidative stress.
It is anti-aging and beautifies the skin. Grey hair gets colored again.
Helps with weight loss.
One of the best benefits is that it is natural cancer prevention.
It blocks carcinogenic effects within the body and protects DNA from damage caused by toxic molds like aflatoxin. Diets high in red meat and low in green vegetables are associated with increased colon cancer risk. There are toxins released from cooked meat, including haem, which increases colonic cytotoxicity and epithelial cell proliferation. Chlorophyllin inhibits cancer cell proliferation.
Chlorophyll also improves digestion and weight control by speeding up waste elimination, balancing fluid levels, and reducing constipation due to fiber in vegetables. Drinking a lot of pure water is a must. Otherwise, the fiber can't be removed but creates hard stool that can damage the bowel walls.
Where to find Chlorophyll and how it works
Chlorophyll can be found in all green plants. This includes all leafy greens and other vegetables, plus certain types of algae or bacteria. If you consume supplements, they are believed to help neutralize oxidants, which means they effectively decrease oxidative damage caused by factors like a poor diet, chemical carcinogens, UV light exposure, and radiation.
However, I am a fan of natural food, as I believe supplements can help us, but it is always more beneficial to offer the body real food.
Plants and algae use chlorophyll to trap light from the sun that is needed for photosynthesis. It is fat-soluble. This means it won't dissolve in water and is absorbed by the digestive system when you consume a small amount of fat( lipids) with it.
I always use some olive oil or coconut oil in my juice.
The primary reason chlorophyll is considered a superfood is its strong antioxidant and anticancer effects. Chlorophyll benefits the immune system because it can form tight molecular bonds with certain chemicals that contribute to oxidative damage and diseases like cancer or liver disease.
Chlorella, a blue-green alga native to parts of Asia, has chlorophyll and many phytonutrients, amino acids, vitamins, and minerals. It is my favorite, along with Spirulina, another alga and superfood.
Cooking the vegetables decreases the nutrient content and lowers; of course, the chlorophyll benefits. Better is to eat them raw to preserve the nutrients. I would always go for natural food and combine it with a good quality- green powder.
Green Quality Powders – A Superfood
There are many green powders on the market. In our modern nutrition-stripped world where we can buy all kinds of food, which I don't want to call food, we have difficulties staying healthy. All essential minerals and vitamins are very deficient in most of the so-called food, processed heavily before reaching the supermarkets.
Even so-called fresh vegetables and fruits are stripped of nutrients due to harvesting them too early and storing them for a long time. That is a dilemma. We are actually forced to include green powders in our daily life, but most people don't know.
If you are interested in buying a green powder, there are certainly more companies available that produce products containing a good mix of vegetables and superfoods in them, assuring of getting a broad spectrum of all nutrition.
My #1 recommendation is Sun Warrior.
Other essential compounds of fresh food are enzymes, vital for the smooth functioning of many body processes. They are easily destroyed because of cooking the vegetables too hot.
Probiotics are essential for the intestines. A good quality powder contains several different strains of supportive bacterias important to build up certain good bacterias in your gut. People these days have more bad, damaging bacteria in their colon, which love the sugary diet most people consume. They thrive on sugar, the reason why people have all kinds of diseases.
Hippocrates, the father of medicine, says, "bad digestion is at the root of all evil" and "death sits in the bowels." There are many good books about gut health and why it plays a vital role in preventing chronic diseases.
Good gut health is the key to a healthy body. To maintain this, you need a good green powder with enzymes, probiotics, and fiber, among vitamins and minerals.
What qualifies as a green juice powder?
First of all, the ingredients should be organic. That means without any contamination. It will do more harm to your body if it is coming from the contaminated ground than any good.
An organic green juice powder will contain different vegetables and superfoods, enzymes, probiotics, immune-supporting herbs, and mushrooms.
Our modern lifestyle, with all the chronic stressors and pollutions, increases our need for micronutrients. We need more Vitamin B and magnesium to deal with stress and selenium and antioxidants to remove chemicals that we are exposed to.
There is an increasing number of doctors recommending supplementation with minerals and a multivitamin to prevent nutrient deficiencies.
Personally, I think they must educate their patients to change their unhealthy lifestyle to a healthy one, at least moving the body and consuming healthy foods.
It is always better to get micronutrients from whole foods. Green juices provide vitamins from whole food sources; it is the better choice. Green powders are a whole food as well. However, you need to check for quality products, as I have mentioned above.
It is also important that you get powders from reputable companies which understand how to preserve the nutrients while processing the vegetables and superfoods into powders. My favorite company is Sunwarrior, but there are other good ones I know very well, like Amazing Grass, Live4ever, Organifi.
Final Thought
These days it is very vital to include a good quality green powder into your diet. Our food is deficient in nutrients, which keep our body functioning and all body processes working. Juices and high-quality powders support the detoxification process deleting harmful substances from our bodies. Chlorophyll is a strong antioxidant, among others.
To consume a healthy diet, it is vital to include organic green juice powders into our diet. But these powders need to be of excellent quality. If you do so, you will provide your body with all micronutrients, and your body can heal itself.
I would love to know if you take green powders and do you benefit from using them? Please, comment in the comment section and let us know if you have experiences with juicing and taking in green powders.
To your health!
Sylvia
Please follow and like us: